Human Factors in Cybersecurity
| | |
| --- | --- |
| Semester: | 2018 Winter |
| For: | Master |
| Format: | Seminar |
| Credit Points: | 3 CP |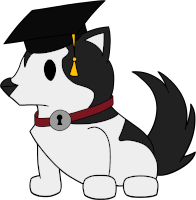 In this seminar, students will be exposed to a researcher's bread and butter, i.e., diving into the research of the last decade in Usable Security and Privacy and getting to know the process of publishing a scientific paper.
Simulating a computer science conference's publishing process, you will critically read and review papers, give short presentations and discuss the papers with other participants.
The topics will include (but are not limited to) usability challenges of authentication systems (including passwords), warning messages, TLS, permission systems, privacy for end-users and secure programming and configuration of computer systems.
Structure
Generally, the structure of this seminar aims to emulate a top tier IT security conference. To provide a balanced experience, all participating students will both act as "authors" and reviewer / program chair (PC).
As author:
Submit "your" paper (due to time limitations: get assigned one of 3 already published papers).
Defend "your" paper against 2 reviews in a rebuttal.
Present "your" paper at the conference in a short presentation.
As program chair/reviewer:
Write reviews for 2 other papers.
Write a meta review (a summary of existing reviews + rebuttal) for 1 other paper.
Present your meta review paper in a lightning talk and argue for/against accepting it.