Human Centered Security Lab
| | |
| --- | --- |
| Semester: | 2023 Summer |
| For: | Master |
| Format: | Lab |
| Credit Points: | 6 CP |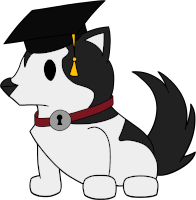 In this lab, students will work in groups of up to four with PhD students and Prof. Fahl on research projects from conception to writing in the form of a scientific paper. Students will have the opportunity to participate in a scientific publication as co-authors. The lab is limited to 20 participants. Lab places will be allocated to those who meet the requirements on a first-come-first-serve basis.
Structure
The lab will consist of regular meetings during the semester. In addition to that, students will be assigned working packages that they should work on and prepare asynchronously between the lab sessions.
Syllabus
Teaching of methods: Interviews/questionnaires/controlled experiments; Qualitative/quantitative data analysis; Case studies; Scientific writing of results.
Recommended Prior Knowledge
Prior knowledge from the lecture Foundations of IT Security is expected. Knowledge acquired in the courses Introduction Usable Security and Privacy, Usable Security and Privacy Lab, and Introduction to Empirical Methods of Human-Centered Computing is also recommended.
Grading
The lab is not graded.
All students are expected to work on the projects and make contributions to pass the lab.
Presence in meetings/sessions is mandatory for this lab.
Important Dates
Will be announced
Literature
Below we have compiled for you a list of scholarly papers that use qualitative interview studies. Since this lab will actively focus on teaching and applying such a methodology, we recommend that you at least skim these papers to get an idea of the methodology of this lab:
For an overview of the general field of usable security, we recommend: